A 24-Hour Meditation & Prayer Ritual
December 3-4, 2022
Free. Live. Online. Glocal.
You're invited to a 24-hour global ritual.
Join for as long as you are inspired.
For 24-hours on December 3-4, 2022, you are invited to participate in a global ritual that is a response to the fragmentation and polarization of our time. The event is free (and we accept donations), live, and online via Zoom, featuring sacred activists, musicians, climate warriors, spiritual practitioners, and indigenous leaders from across the planet. You are welcome to join for as much of these 24-hours as you like–from one hour to a few hours to the entire 24-hour turn of the Earth
You will join them in bearing witness to the wholeness of life in an age of deep fragmentation. Bearing witness is a practice of holding the whole of life–from the dark to the light–without dividing. Bearing witness to the joy and beauty and to the pain and suffering at the same time opens us and deepens us to meet the complexity of the world we are in without turning away and dividing.
Our intention is to stir the hope and courage of humanity and create a space between us in which our painful and often long-standing divisions can be held and seen from the depth of our nonseparation and interconnectedness. This is a small but essential step toward developing a ground together from which a new will toward cooperation and action can arise.
Everyone holds a prayer.
What's yours?
Each of us lives from a prayer. True prayer is alive, holding the essence of our purpose in life. It carries what we care most about, what we hold in our hearts, what motivates our lives. Our unique prayer may be about the health of our loved ones–or the health of the Earth. Prayer is a practice of love and intention.
For this year's One World Bearing Witness, your hosts, Elizabeth Debold and Thomas Steininger will guide us in creating the space from which to hear and hold prayers from the sacred activists, spiritual guides, and indigenous leaders who will share them with us. Their prayers arise from staying with the deeper troubles that divide us and the deeper inspiration that connects us. Some prayers ask us to look at the pain of violence and betrayal. Some celebrate the vibrancy of life itself.
For our 24-hour ritual, we will participate in each prayer, and then, through meditation, allow each prayer to sink deeply into the collective field of awareness that we create together. So each offering of prayer is followed by 45 minutes of silent meditation. And, in the middle of the ritual, each participant will be invited to share your own prayer.

Can we create an expansive field of awareness to hold these prayers? Together, can we make a space in human consciousness so that these deep intentions can be realized? 
Who will be guiding us? See below. And further down the page you will find the schedule.
Join us in taking a small step toward a deeper wholeness in our fractured world.
with Thomas Steininger & Elizabeth Debold, plus special guest, Abuelo Antonio Oxté
Hosts Elizabeth and Thomas open the 24-hour ritual with an opening prayer from Abuelo Antonio Oxté, a Mayan elder and healer. Then Thomas and Elizabeth will offer guidance on the practice of bearing witness. What is prayer, freed from the dogma of tradition? How can we create space in consciousness so that prayers for healing historical divisions and creating wholeness can be manifest?
Thomas and Elizabeth will also share the intention of the vigil and explore how best to participate.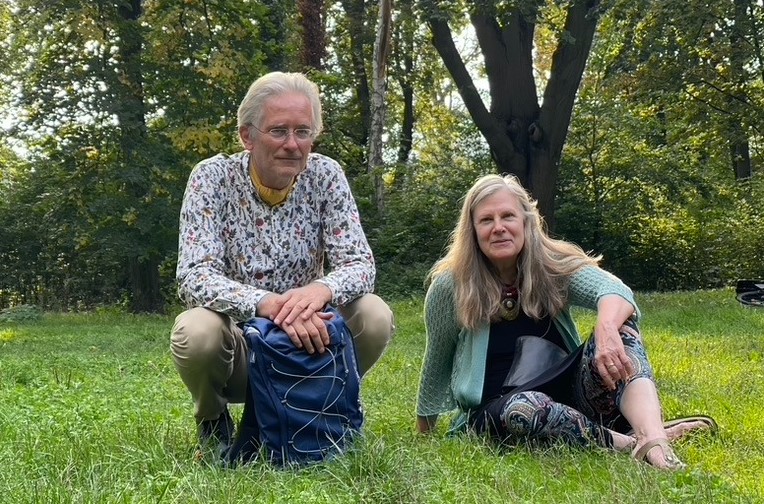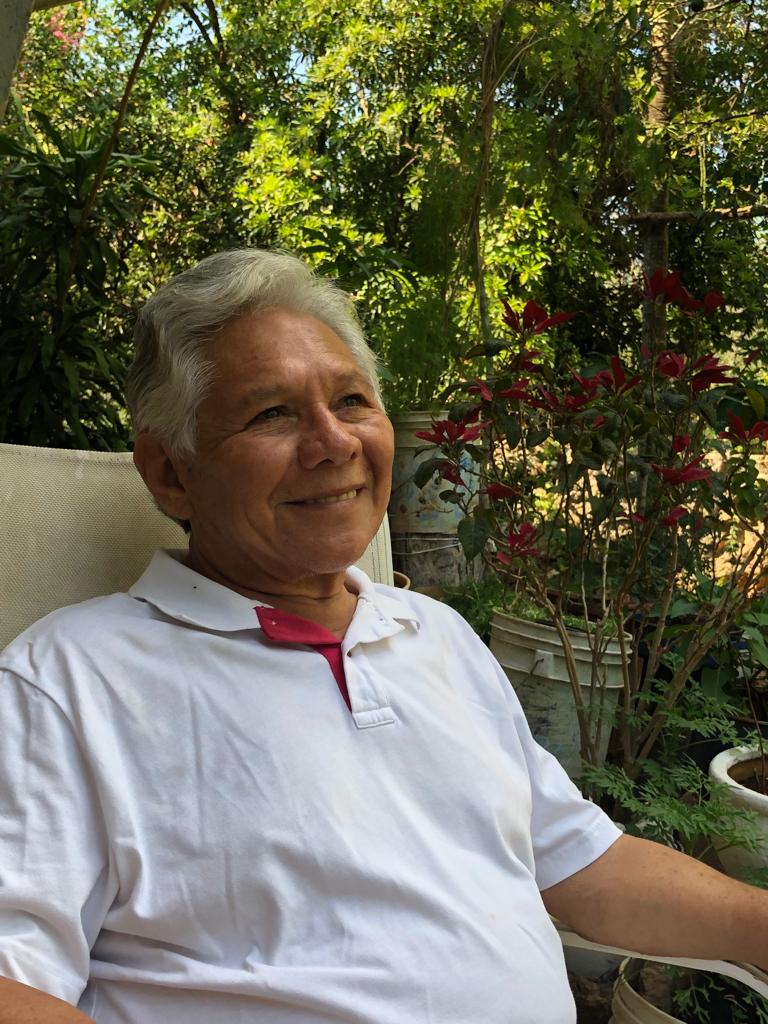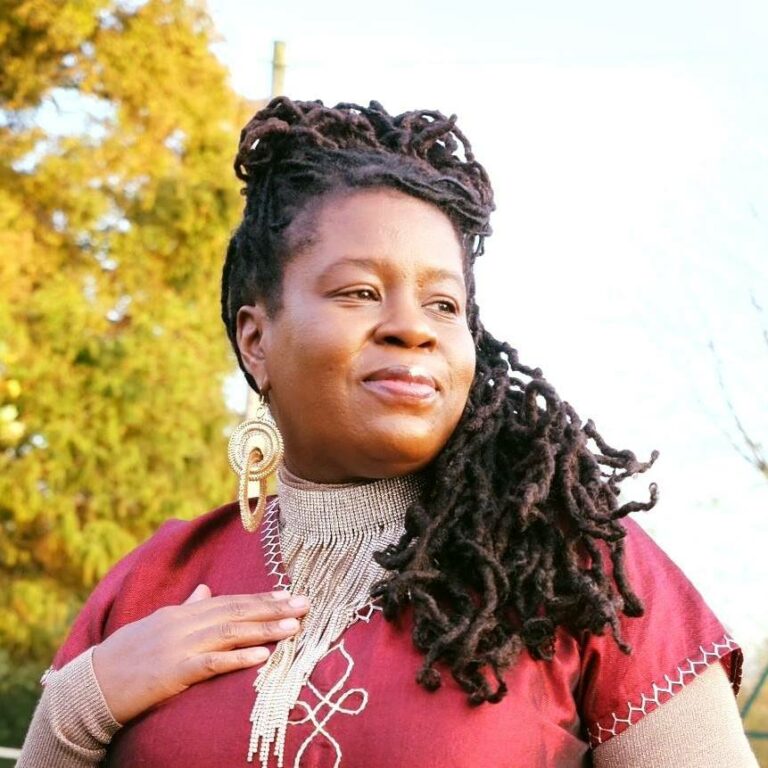 A Prayer for Planet Repairs
with Esther Stanford-Xosei, UK
Esther's prayer for Planet Repairs invokes Afrikan ancestral futurities in which holistic reparations for the colonial past, and the neo-colonial present are secured through the restoration of Afrikan and other forms of Indigenous Sovereignty resulting in the establishment of a multipolar, pluriversal world of global justice known as Ubuntudunia.
A Prayer to Remember We are All Related and to Practice Reciprocity in Action
with Dr Kelly Jennings and François Demange
Once upon a time, our medicine people and elders didn't have to hustle. They were revered, given shelter and food, looked after by the community that depended on them for guidance, wisdom and healing. These healers were central to the healthy functioning of the community.
Even though our contemporary culture and ways have shifted, there is still a way we can come back to the ethic and spirit of this tending. A way where we can place our healers and guides at the center of our consciousness as they help lead us towards a future consciousness we long for and desperately need for our survival.
We envision a future where medicine people receive a generous annual income and health benefits and where younger generations see a viable future for themselves in continuing forward with their native traditions.
Kelly and François invite us to share the prayer that they hold to honor and support our medicine people. They are working to manifest this prayer through Sacred Ways Foundation, a non-profit organization dedicated to supporting the resilience of indigenous medicine traditions all over the world, through direct funding to indigenous medicine families.
Please bring a cup of water and a candle to this prayer ritual.
For more info: https://www.sacredwaysfoundation.org/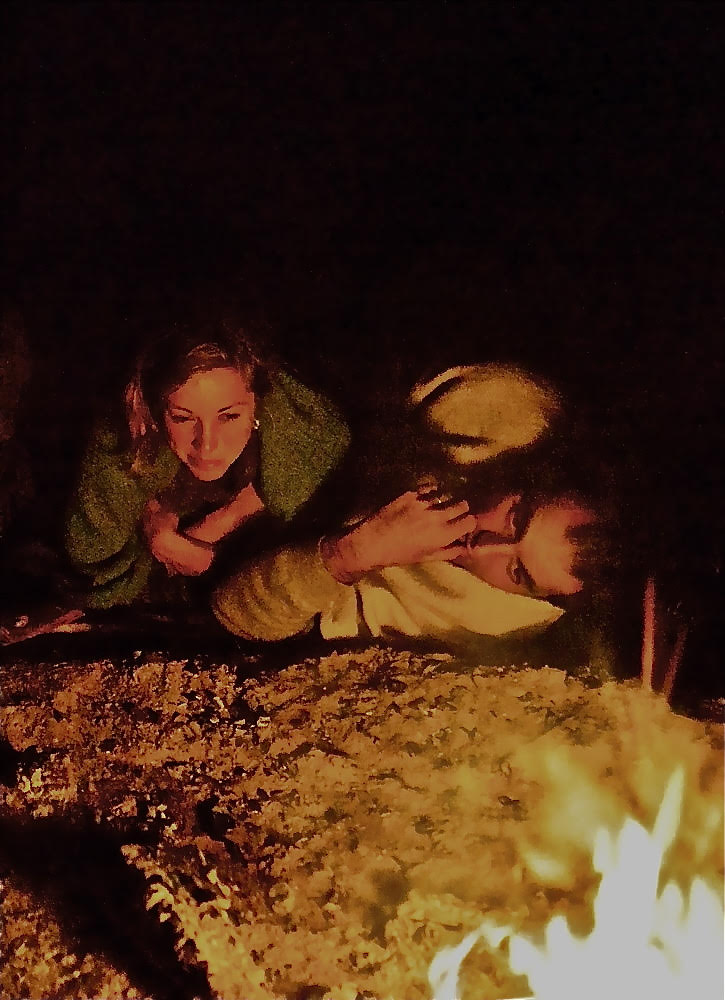 A Prayer for the Human Family Weaving Together into Life
with Dr Gail Bradbrook, UK
In the face of climate catastrophe and the ongoing impact of colonialist thinking and being, Gail offers a prayer that is a future vision for our humanity, a recognition that we are one human family.
(Photo by Gareth Morris)
A Prayer for Awakening our Sacred Connection to Trees
with Louise Marra, New Zealand
Trees and humans are not far apart. We have so much in common and when we connect as humans, we connect into the very strong underground mycorrhizal networks the trees and fungi form. We become knitted back into the web of life. This session will explore creating our own prayerful way of sewing ourselves back into this web, as a systems healing act we all can do.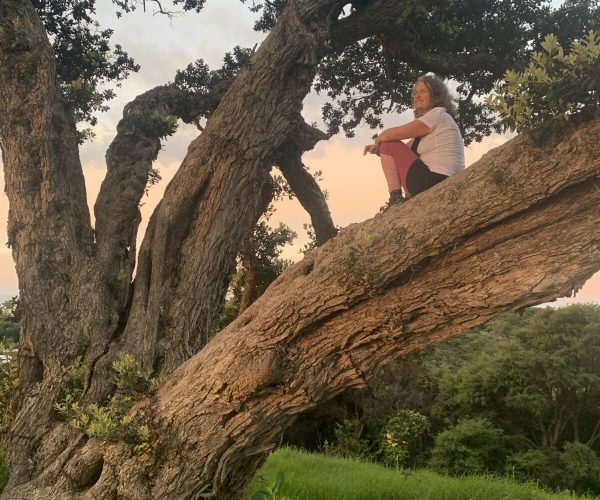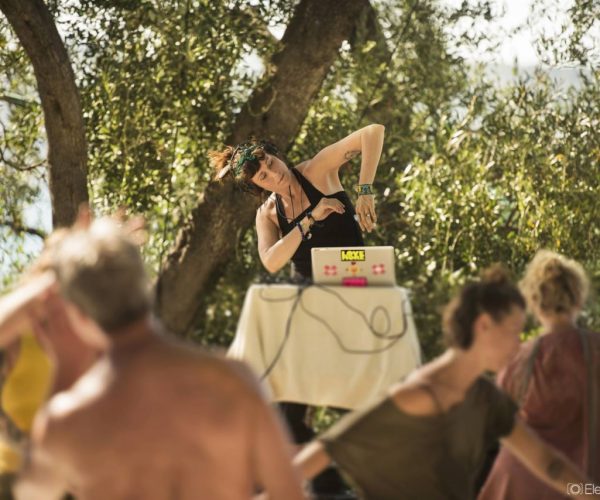 An Embodied (dance) Prayer for the Body of the Earth & the Earth of our Bodies
'Times are urgent. Let's slow down' – African Proverb, harvested & decorated by Bayo Akomolafe
In these times of increasing speed, potent change, delicate instability, expanded inter-connections and heightened uncertainty, how do we:
– Ground on the ever-changing currents of the earth, and feel the kiss of gravity and of belonging?
– Keep our hearts & minds open and soft, as we learn to lean into the caverns of the Unknown, embracing and trusting breath by breath?
– Move and include what is overwhelmed, stuck, numb, vibrating with life-force or composting with transformation?
– How do we widen our sensing of grace & support in the Body of the Earth, and in the Earth of our Bodies?
This embodied-prayer lead by Alma ∞ Omega is an invitation to allow ourselves to "dance inside the cracks", move inside the fragility of not-knowing, maneuver inside the wound, and extract the medicine of slowing down, of sensing, of surrendering…welcoming this glorious mess, while opening our channels to receive the power of the Earth & the Great Mystery surrounding us, always.
A Prayer to Find our Collective Way through Genocide
with Sandra DeLaronde, Canada
Prayer and relationship with the Spirit of All things is what has sustained us and what has strengthened us to act in difficult conversations and difficult times. Finding our collective way through genocide to address Missing and Murdered Indigenous Women Girls, and 2SLGBTQQIA persons in Canada and indeed around the world is our prayer and mighty reflection. What actions can we take as individuals to live into our prayer for the safety and well-being of our relatives?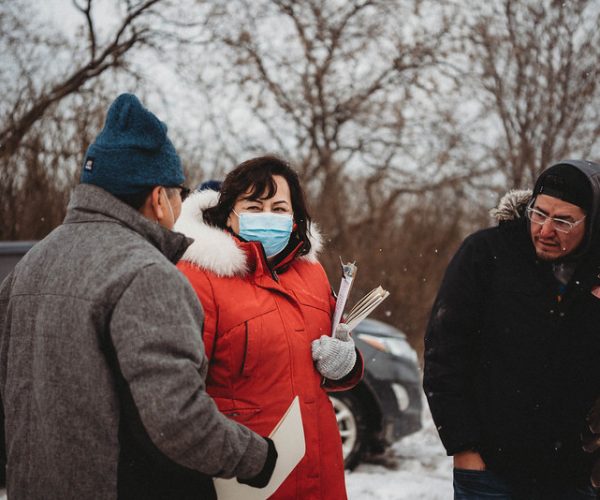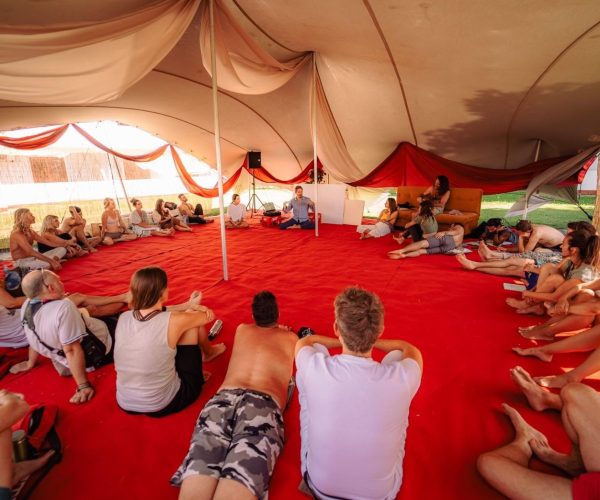 Prayer for Starting a Collective Healing Movement in the Balkans
with Nikola Jurisic, Serbia
It is now time to come together and start a collective healing movement in the Balkan region. We will get together to seed and water the emergence of this movement.
Please bring with you something to that represents Unity. When you think of the Balkans and Unity – what object could represent? It could be anything, from childhood, their marriage, a drawing that came from meditation, or just a few sentences written on paper, a crystal, etc.
Sukoon aur Rahat : a Prayer for Rest and Relief
with Abhishek Thakore, India
In these trying times of humanity, we invoke the Masters and seers, through their words and chants to invite ourselves into a space of deep rest and to touch a centred space of relief from these traumatic times.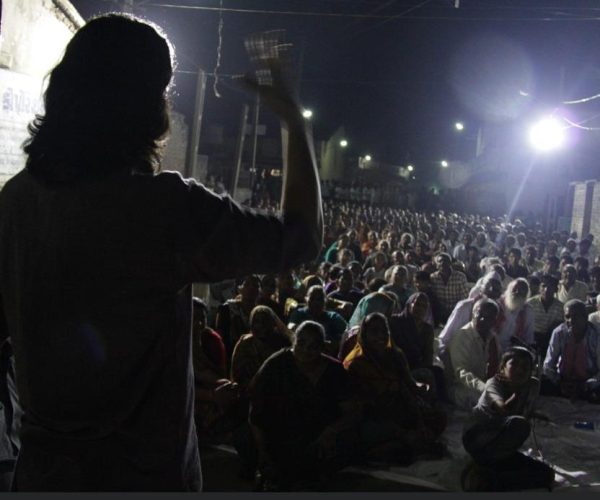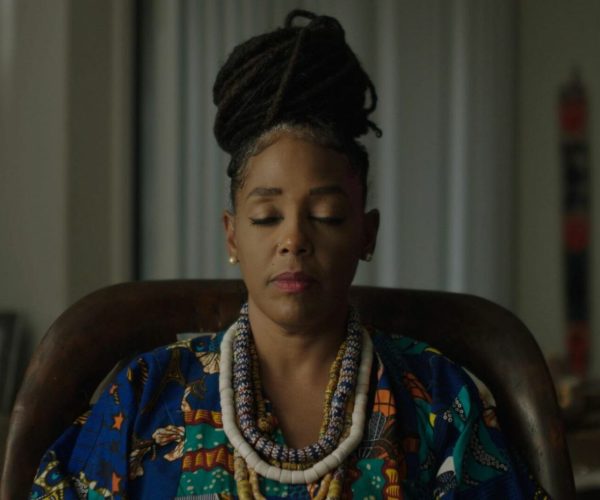 A Call for Collective Healing
with Iya Affo, US/West Africa
In our prayer we will call on all of my disembodied relations from both the Vodoun tradition of Dahome and my ancestors from the Kingdom of Abomey and Dassa Zoume, the Sacred City of 41 mountains, to create the energetic conditions that will ignite the fire of collective healing for the embodied, disembodied and sacred soil of Mother Earth. Our prayer is also to receive the divine wisdom of the ancestors on how to transform in the face of adversity and experience a full expression of resilience. 
(Photo courtesy of SAND, Science And Non-Duality.)
Prayer: May All Beings Be Happy
with Yogetsu Akasaka, Japan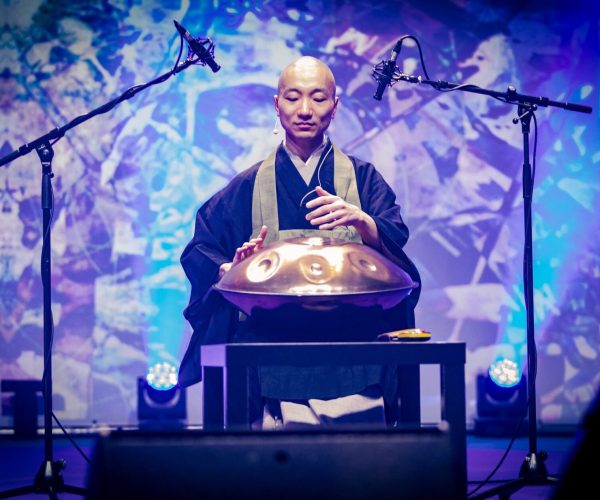 You can work with this schedule to decide when you want to join
and to get a sense of the Prayer Vigil flow.
The times shown are in your timezone.
We will have thirteen extraordinary guides (plus our two hosts) on our collective journey. In these days of online summits with 50 or 100 speakers, this is unusual. One World Bearing Witness is a different kind of online event. This is actually a global ritual, where you participate in the ceremony together with people from around the world. You are an active and essential part of co-creating a container of depth and wholeness from which to bear witness to life.
Our guides have been selected because they hold powerful prayers to heal the divisions we have created on this Earth. They come from a wide range of cultures and contexts. They are asking you to join them, to create a space for their prayers to be heard and to find resonance. And you will receive a recording of each prayer for you to work with after the ritual is over.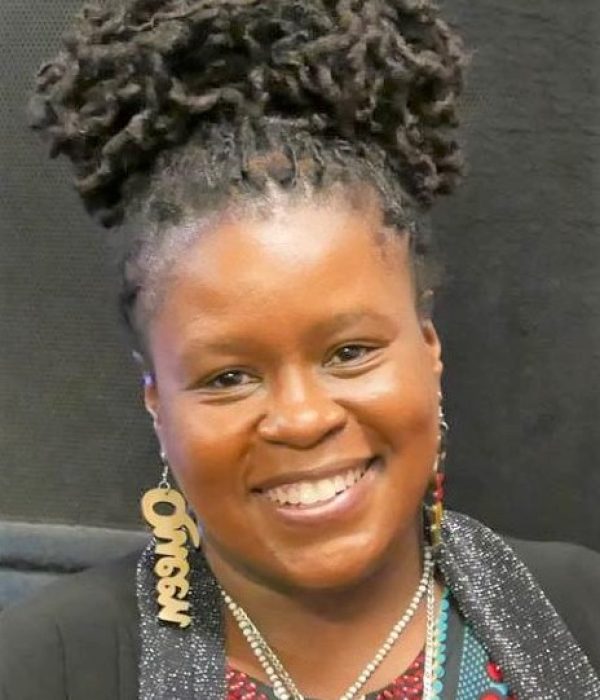 …is a Motherist, Pan-Afrikanist Jurisconsult, decolonial Reparationist and Community Advocate specialising in the critical legal praxis of 'law as resistance' as an approach to social movement-lawyering, Mother Earth Jurisprudence and eco-socio-legal transformation from below. Esther's work contributes to stopping the 𝘔𝘢𝘢𝘯𝘨𝘢𝘮𝘪𝘻𝘪 (the African Hellacaust), genocide, ecocide and the persistent dispossession of land as well as extraction of wealth and resources from Indigenous and other colonised peoples. An avid champion of reparations, Esther posits that: "𝘕𝘰 𝘷𝘪𝘴𝘪𝘰𝘯 𝘰𝘧 𝘤𝘭𝘪𝘮𝘢𝘵𝘦 𝘫𝘶𝘴𝘵𝘪𝘤𝘦 𝘪𝘴 𝘤𝘰𝘮𝘱𝘭𝘦𝘵𝘦 𝘸𝘪𝘵𝘩𝘰𝘶𝘵 𝘢 𝘳𝘰𝘢𝘥𝘮𝘢𝘱 𝘵𝘰 𝘩𝘰𝘭𝘪𝘴𝘵𝘪𝘤 𝘳𝘦𝘱𝘢𝘳𝘢𝘵𝘪𝘰𝘯𝘴 𝘰𝘵𝘩𝘦𝘳𝘸𝘪𝘴𝘦 𝘬𝘯𝘰𝘸𝘯 𝘢𝘴 𝘗𝘭𝘢𝘯𝘦𝘵 𝘙𝘦𝘱𝘢𝘪𝘳𝘴; i.e. the nexus of reparatory, environmental and cognitive justice. In this regard, Esther is engaged in transformative reparations policy-development, research, movement-building and liberation struggle under the auspices of the Pan-Afrikan Reparations Coalition in Europe, Stop The Maangamizi: We Charge Genocide/Ecocide Campaign, International Network of Scholars & Activists for Afrikan Reparations, University of Repair, Extinction Rebellion Internationalist Solidarity Network and the Extinction Rebellion Being the Change Affinity Network.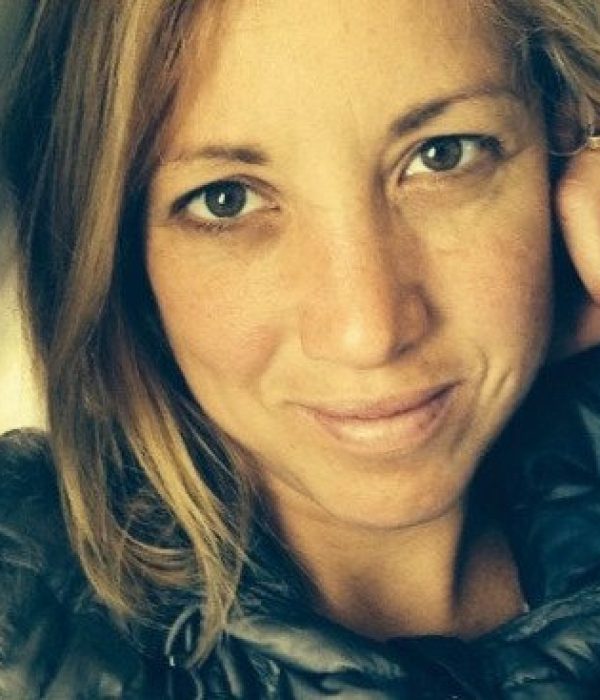 …is dedicated to the evolution of our collective consciousness and culture through profound individual and group healing experiences. She has an integrative healthcare practice and serves to support people in their awakening and to connect to and source the healing power of nature. She's a naturopathic doctor, Chinese medicine and Qi Gong practitioner, and is also informed by two decades of ritual practice and training with indigenous grandmothers and healers from the Mayan, Mexica, and Quechua traditions. Her work is driven by one question: How are we becoming the elders our children are waiting for?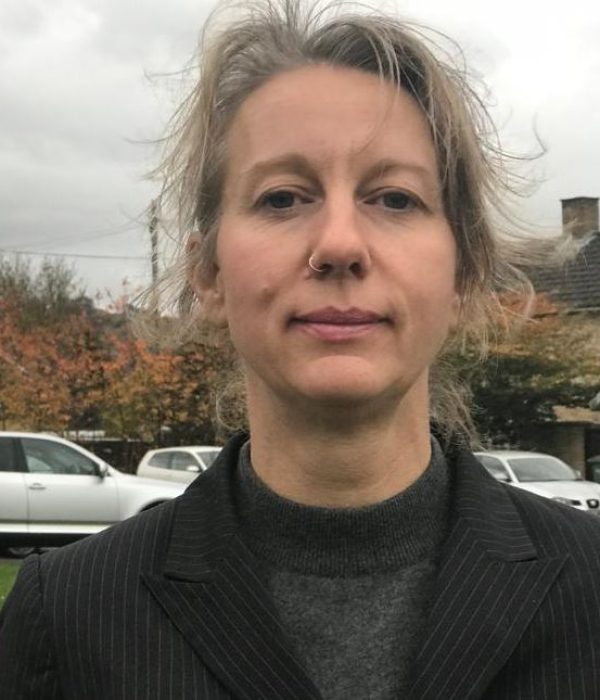 …has been researching, planning, and training for mass civil disobedience since 2010 and is a co-founder of the social movement Extinction Rebellion (XR), which has spread internationally since its launch in October 2018: there are more than 1150 XR groups in 75 countries. Gail has been arrested several times for acts of civil disobedience, and for these actions she faces a potential jail sentence of up to 10 years. She has trained in molecular biophysics, and her talk on the science of the ecological crisis, the psychology of active participation, and the need for civil disobedience has gone viral and inspired many to join XR. She is from Yorkshire, the mother of two boys, the daughter of a coal miner, and was named by GQ as one of the top 50 influencers in the UK, and honoured in a Women's Hour Power list for her part in instigating a rebellion against the British Government. She is currently working on a major new global programme of work called XR Being the Change.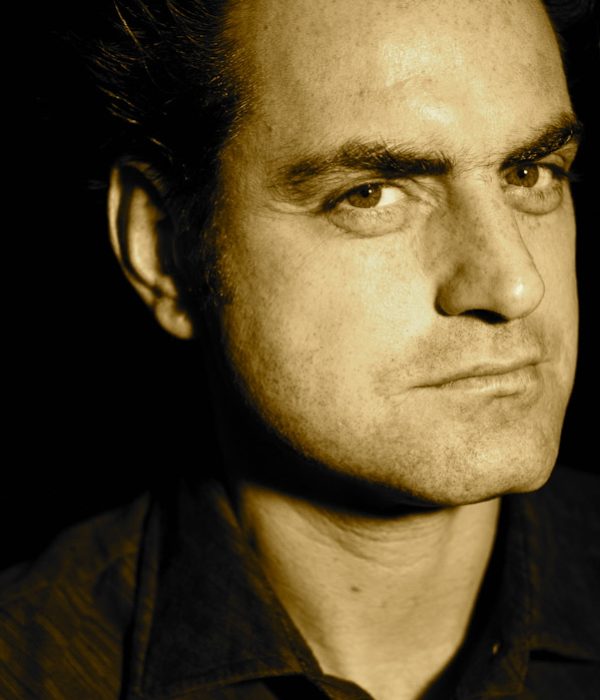 …is a well-known and highly regarded practitioner in the indigenous healing traditions from the Amazon, the Andes, and the Native American plains. As a Reiki Master and healer he helps people connect to Spirit and the invisible power of Nature and teaches on how to integrate indigenous teaching into daily life. Today he dedicates himself in bridging these shamanic traditions to modern contemporary culture – creating a distinctive approach to self and collective awakening. François founded Sacred Ways Foundation as a way to practice Reciprocity with keepers of indigenous healing traditions.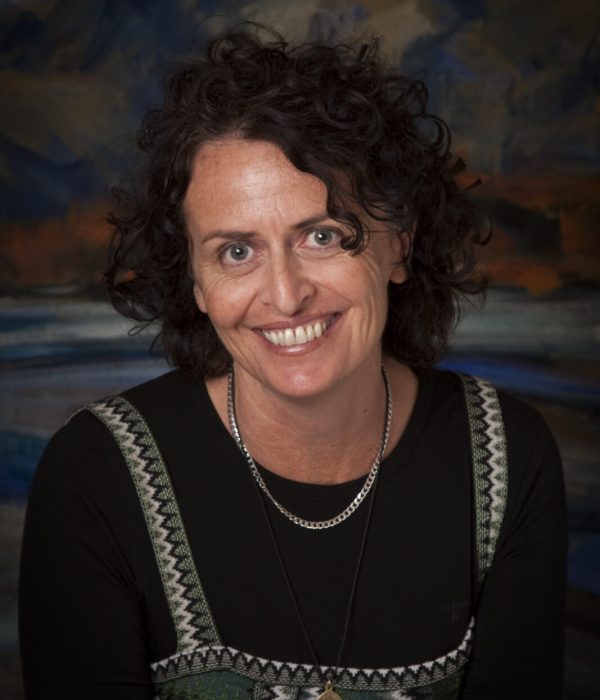 After a life exploring systems change and leadership, Louise Marra's passion is to help create change from a rooted place, a place of connection and interbeing with Mother Earth.  She resides in Aotearoa, New Zealand and belongs to the Ngāi Tūhoe Maori tribe and also to European lineages.
She specialises in systems healing drawing on her training in somatic therapies, Jungian and transpersonal Pschyhology, collective and intergenerational trauma and public policy as well as the wisdom within her indigenous roots and experience.  She is author and founder of ReRoot a book and a social enterprise on connected systems change, aimed at helping people root themselves back into the web of life and founder of Unity House and Emerge Instituate,  systems change organisations working with those willing to do the inner work to do plugged-in outer work.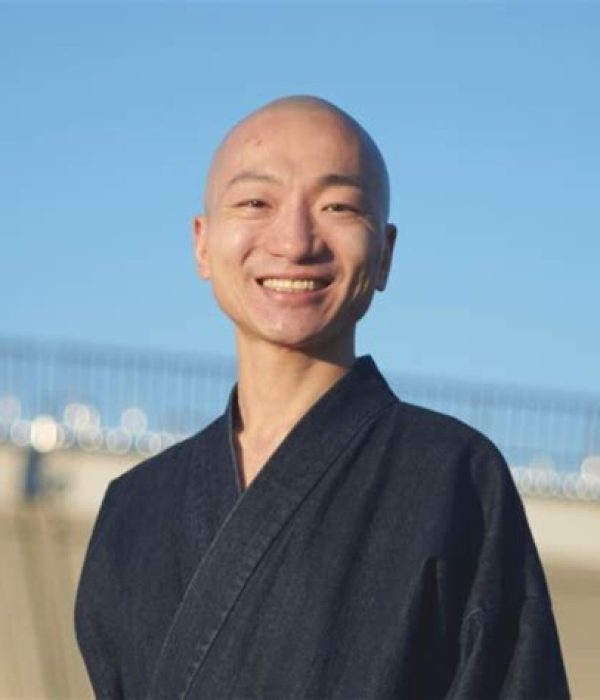 …is a Zen Buddhist Monk born in Tokyo, Japan. He started his musical career in 2005, busking on the streets of London, Sydney, and NYC as a beatboxer.
In 2015 he became a Zen Buddhist Monk to follow his father's footsteps and deepen his spiritual growth. After practicing 2,5 years at the Soto Zen Buddhism Monastery in Japan, Yogetsu decided to pick up the mic and start making music again.
Back in Tokyo, the Beatboxing Monk was born; combining Buddhist chanting with live looping, beatboxing, handpan, and his multi-layered voice. Creating a unique vision combining electronic music, chanting and organic electronica that will inspire and take the listener on a journey into their deeper self.
During the pandemic, Yogetsu's unique healing sound went viral, reaching 11+ million views with 200k+ followers. Creating music as medicine for mental health, gave him exposure in global media, such as Vice Magazine, and he became an Official Selected Artist at SXSW 2023.  
His music, wisdom, and lifestyle inspires and harmonizes audiences worldwide with their mental health, well-being, and overall happiness.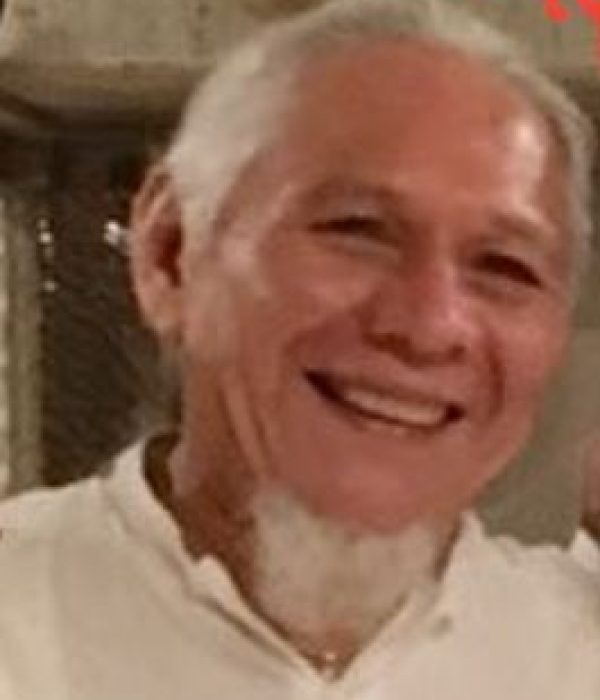 …was born in Tzucacab, a Mayan town from the state of Yucatán, Mexico. He is a specialist in medicine and sacred plants, as the result of his grandmother´s teaching and a seven-year journey from north to south and from south to north. He visited all the Indigenous communities from the American continent sharing and learning with millenary towns that over all still live as a tribe, including the Amazon jungle from Colombia, Brazil, Peru, Bolivia and other places from Latin America that seek to share in peace the consciousness of Universal Love that he had awakened in childhood.
In 2005 he started his work of rescue of the Mayan tradition at the Sisbichén town and comunities around like: Xcoho, Chexhmin, Blanca Flor, Uspil, Yalcobá, Santa Clara, San Pedro, and Santa Cruz.
Grandfather is totally grateful to God, life, his parents and family, and to all the beings that he met in his trajectory of life, in this process of awakening and finding peace, love, and emanating this energy to all beings.
"A loving hug to all my relations with never ending blessings."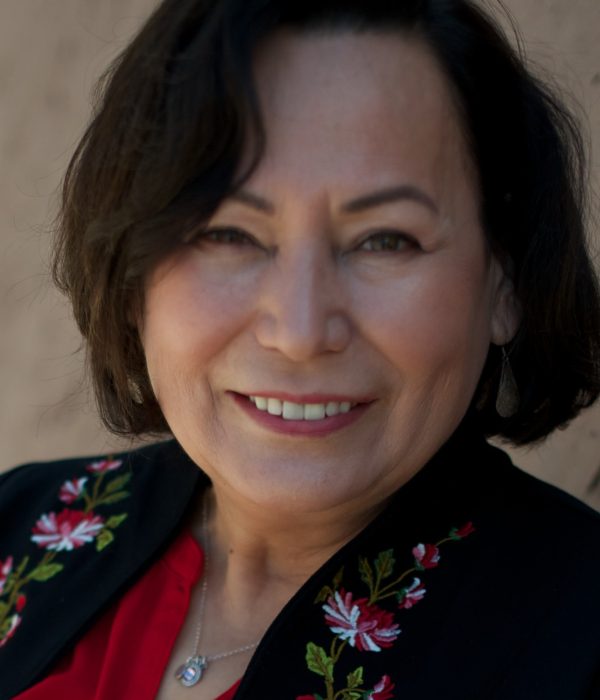 Sandra DeLaronde,MALT, LLD (h.c.)
…is a champion of social change who works tirelessly to amplify the voices of Indigenous people in Manitoba and Canada. She is descended from ceremonialists, peacemakers and creatives in the Cree, Métis and Ojibwe traditions. She holds legal rights as a member of Cross Lake First Nation with roots at the Métis settlement of Duck Bay. Sandra is a proud mother and grandmother.
A passionate community builder, DeLaronde has made it her life's work to end violence and support the families of Missing and Murdered Women, Girls, and 2-Spirited persons (MMIWG2S). She is a powerful voice for Murdered and Missing Indigenous Women, Girls and 2-Spirited Persons, ensuring the hearts of families and survivors are honoured and protected.
DeLaronde (Maskwasis) is a ceremonialist in her own right and is generous in sharing her knowledge and culture with others. She plays a vital role in strengthening Indigenous ceremony, practice, and tradition.
Sandra DeLaronde leads with a combination of authority, generosity, and empathy that bridges difficult conversations and influences change. This is evident in her work with national, provincial, and local women's and Indigenous women's organizations in support of community development, cultural reclamation, and reconciliation.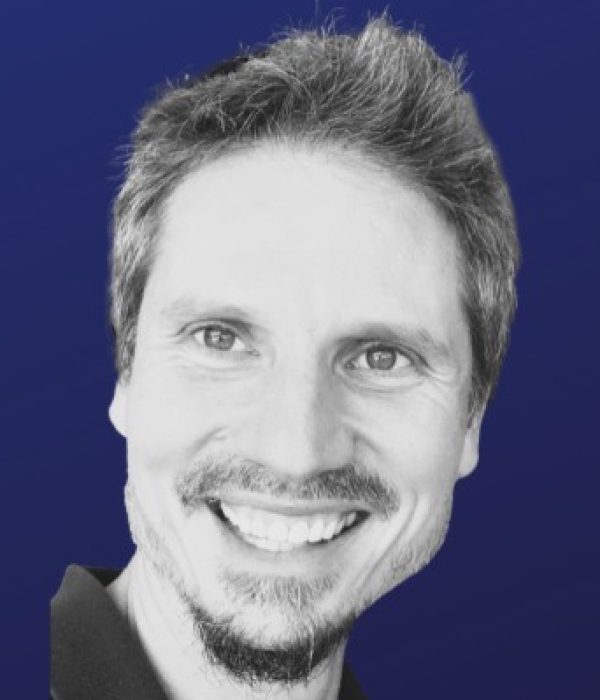 When I was 7, we went on a school expedition to the Tara mountain – a lush Yugoslav national park. But, this was no ordinary trip – we were here to become Pioneers!

During the ritualistic ceremony, I gave my word to "study diligently… develop brotherhood and unity… and value all people of the world". And in many ways, I am still striving after the essence of this oath.

Little did I expect that, before I turned 10, war will break out– and will be followed by genocide… and the country fragmented.

I have since been walking with this question: How is it that after more than 40 years of peace, underpinned by the ideals of brotherhood and unity, we could collectively descend into such a dark place, so quickly?

I have since learned many things.
Today, I am continuing to learn through building Transfiguration Advisory. We support enlightened leaders who are stewarding the cultural evolution of their organizations or systems. And in parallel, I continue my life's work of contributing to the of processing collective trauma in the Balkans – so that we have capacity to build a society based on timeless human values – and in particular: Unity.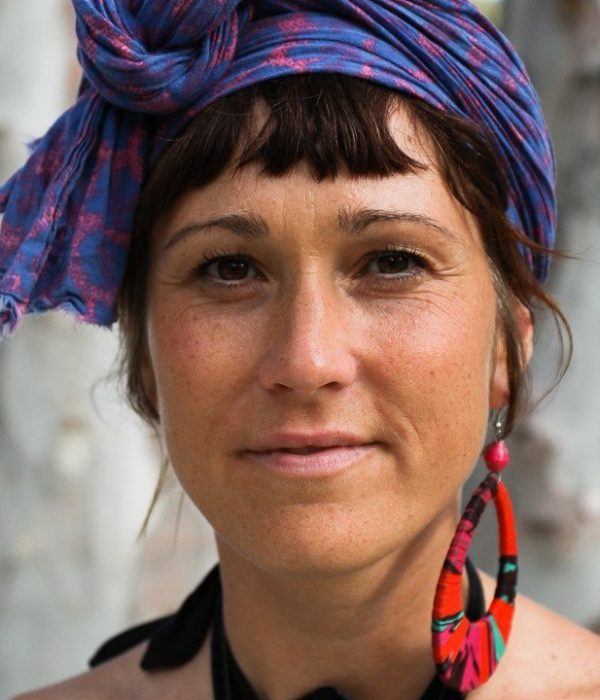 Alma ∞ Omega / Maegan Melissa Gorbett dedicates her life's work to weaving the succulent strands of Dance, Music, Embodiment, Transformation, Connection & Community as an offering of joy & purpose. Her drive is to serve the (collective/individual) healing of the past, help in midwifing the emergent-juicy-present of transformative-cultures, all while keeping in mind the wider vision, for future generations to come.
Alma is a DJ, Open Floor Embodied-Dance Teacher, Ritualist, Holistic-Coach, Creatrix, Weaver, Rebel-Shape-shifter & Mid-wife for the Soul:  for over 2 decades she has been weaving her path of the healing realms together with her passion & love for transformational-culture, underground-art, embodied-dance & earth-based-ritual.
The power of movement, the freedom of expression, the truth of our body's wisdom, and the beauty of authenticity are the pillars of her joy and work…Re-establishing our connection to Earth's wisdom and the Divine Mystery–INSIDE the cells of our human bodies & cracks of crumbling cultures–is the mission found inside the cells of her heart & soul.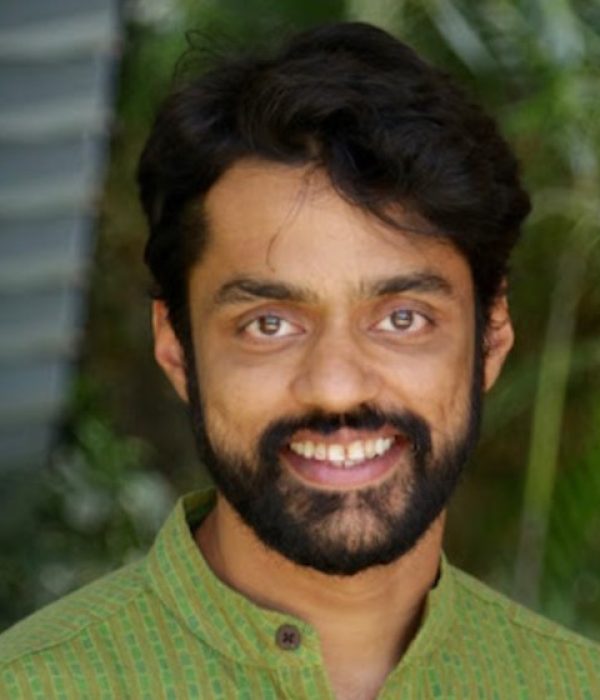 My life is a confluence of spirituality, social change and business. Over the last two decades, I have participated in experiments, dialogues, and movements in over 30 countries. My spiritual practice is through my work at Blue Ribbon Movement which nurtures young leaders through the power of Sarvanumati, which roughly means full-consensus decision-making. I live in Mumbai with my family and love to travel to energy hubs around the world.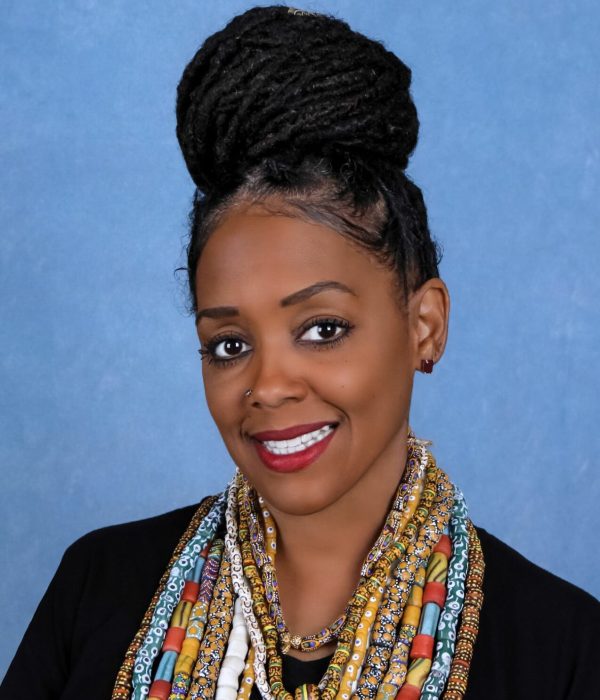 …is a Culturalist and Historical Trauma Specialist. She earned Western Certification as a Trauma Specialist and is a descendant of a long line of traditional healers from Dahome, West Africa. She is a Chief in the Village of Ouidah and a High Priestess in the Dahomean Vodoun (Orisha/Yoruba) tradition. In ceremony, she was bestowed the title, Iya, which means Holy Mother and given the name Wekenon– Mother of the Universe. Iya has visited more than 30 countries around the world and has resided in Jewish, Native American, Yoruba, Buddhist, Hindu and Taoist communities in various countries. Iya strives to cultivate love and the re-culturing of humans all over the world to facilitate the collective healing of the embodied, disembodied and the great Mother Earth.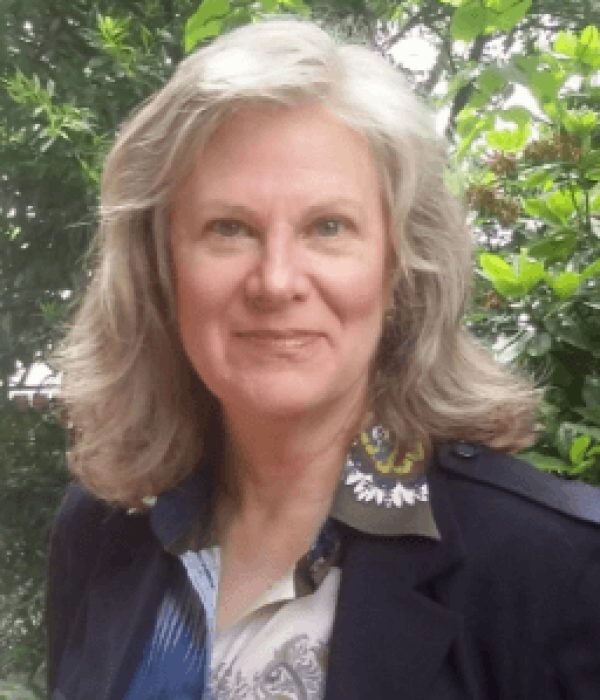 For the last forty-some years, I have sought the answer to the question: how can we transform the dynamics of relationship and complexities of desire between women and men so that we all can thrive and reach our full human potential?
This inquiry has taken me from feminist activism in New York City to a doctorate in developmental psychology with Dr. Carol Gilligan at Harvard to a tumultuous global spiritual community that pioneered collective awakening and, finally, to an ongoing experiment in intersubjective emergence in Frankfurt, Germany.
I founded One World in Dialogue, an online forum to explore how intersubjectivity can bring us together across cultures to create new capacities in global consciousness. An author, transformative educator, journalist/editor, community leader and mentor, I have found the answer to my question in the amazing collective emergence of the Co-Conscious We and seek to share its potential in all that I do.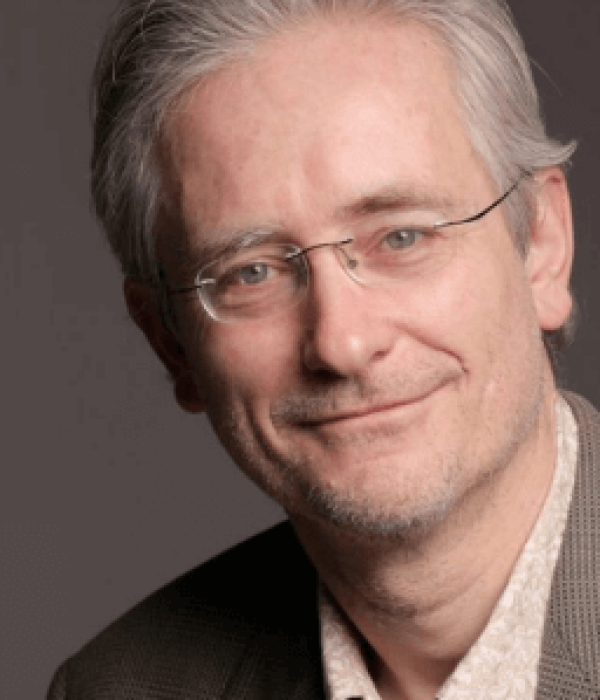 I have been cultivating transformative "We Space" practices for nearly 30 years. As a philosopher, practitioner, and spiritual mentor, I have dived deeply into the practice of meditation and into an exploration of the evolution of human consciousness, particularly the current transition from a hyperindividual "I" culture to a co-conscious "We."
As an authority on cultural evolution and the different spiritual and religious currents that have formed our postmodern world, I bring this perspective into my work as publisher of evolve-magazin, the leading German magazine on consciousness and culture and as faculty at Meridian U. in California. I also have a weekly webcast called Radio evolve, where I have interviewed over 500 pioneers forging the future.
For the last decades, I have co-founded and developed a process of emergent dialogue, an advanced practice in conscious communication.
Thank you for choosing to take part in this global ritual. Your participation, from your corner of the Earth, brings this global ritual alive. We need you to help co-create the depth of field and togetherness from which we can bear witness to the joy and suffering of the world we have created. We need each other to create wholeness.
We humbly request that you donate whatever you can afford. Your donation supports our work, at evolve World, which enables us to offer many events and courses for free or on a sliding scale. Your donation also supports the work of those who are offering prayers. Donate here>>>

To register for free, click the blue bar below.
Thank you both for your willingness to participate and your generosity.